Supercharge your meeting prep work
Win more deals and keep customers happy. Based on who you are meeting with and what the meeting is about, we compile you a perfect briefing package for all your meetings.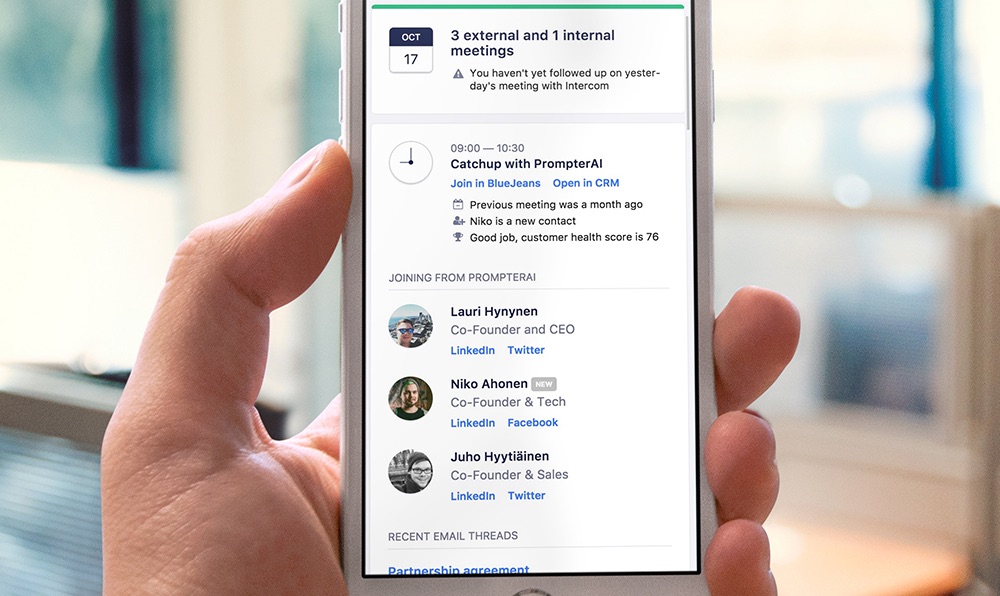 Everything you need for a meeting
PrompterAI pulls together all the relevant information you need for a successful meeting from calendar, email and CRM.
One click setup
No need to call your IT manager or install another app on your phone. One click and you're all set!
Security is paramount to us
With us your confidential conversations stay confidential. We don't store your emails and encrypt data both in database and in transport.
No need to alter your workflow
We're not another tool you need to install, but a layer that helps you utilise information in the tools you've grown used to.
PrompterAI is currently free for single subscriptions. Team and enterprise subscriptions are launched in 2018